BMW's latest models expand EV landscape
Share - WeChat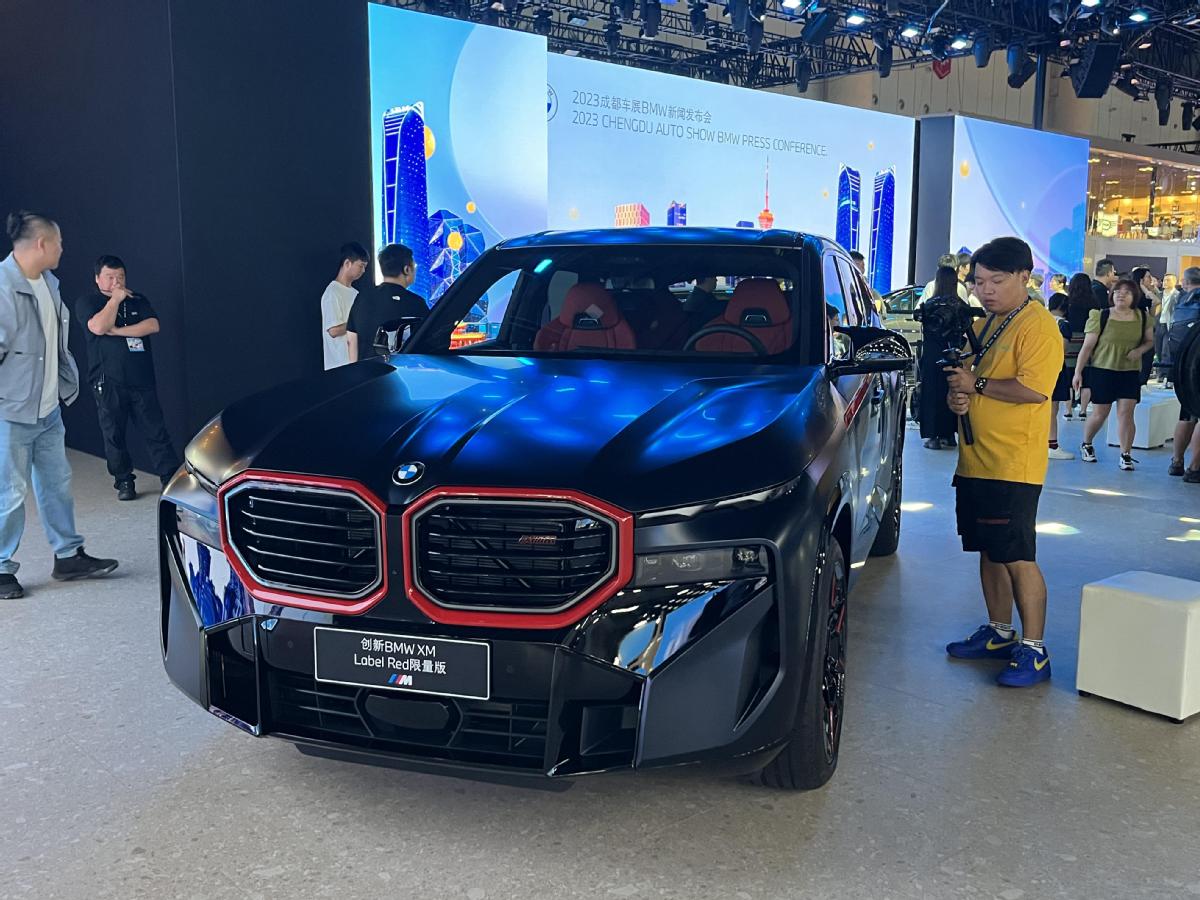 Premium German automaker BMW launched five new energy models at the ongoing Chengdu motor show in Southwest China's Sichuan province on Friday, providing Chinese customers with new choices in almost every niche segment.
Geared toward the younger generation, the all-electric BMW iX1 offers a plethora of infotainment services to enhance the in-car digital experience.
BMW China's digital team has extensively tailored the operating system of the model, with 70 percent of its design functions based on the preferences of Chinese customers, according to the automaker.
As the fastest-accelerating and most powerful all-electric vehicle in BMW's history, the i7 M70L can generate a maximum output of 485 kilowatts and a peak torque of 1,100 Newton meters. The sedan can accelerate from zero to 100 kilometers per hour in just 3.7 seconds, but showcases energy efficiency with a minimum consumption of 19.2 kWh per 100 km, providing a pure electric range of up to 610 km under CLTC conditions.
At the Chengdu motor show, the BMW 7 Series family also unveiled its inaugural plug-in hybrid M model, which is expected to bolster the brand's competitiveness in the luxury large segment. The all-new BMW M760Le marries BMW's fifth-generation plug-in hybrid system with M performance, producing a maximum output power of 420 kW and a peak torque of 800 Nm. The vehicle accelerates from 0 to 100 km/h in 4.3 seconds.
The limited-edition BMW XM Label Red, with only 500 units available worldwide, has an output of 550 kW and a peak torque of 1,000 Nm, enabling it to accelerate from 0 to 100 km/h in 3.8 seconds.
Together with the BMW XM 50e, the five new vehicles provide an upgraded digital experience, including the company's "intelligent assistant" feature, which is capable of quicker voice recognition, more precise identification and a conversational style better aligned with the daily communication habits of Chinese consumers through software iterations and algorithm optimizations.
The introduction of these new vehicles and release of the BMW i5 later this year will boost the company's profile in the Chinese market to 11 all-electric products.
In the first half of this year, BMW's all-electric vehicle sales in China reached 45,000 units — an increase of 283 percent compared to the same period last year.
To better serve its EV customers, BMW is continuously expanding its nationwide charging network. As of the end of July, the company has access to more than 560,000 public charging points across the country, spanning more than 320 cities.
At the Chengdu motor show, BMW unveiled its super-charging station, which can charge EVs from 10 to 80 percent in 30 minutes.
The super-charging station is compatible with all BMW electric models on the market, as well as vehicles of other brands.