Jilin's Yanbian emerging as influencer in e-commerce and ethnic culture
Share - WeChat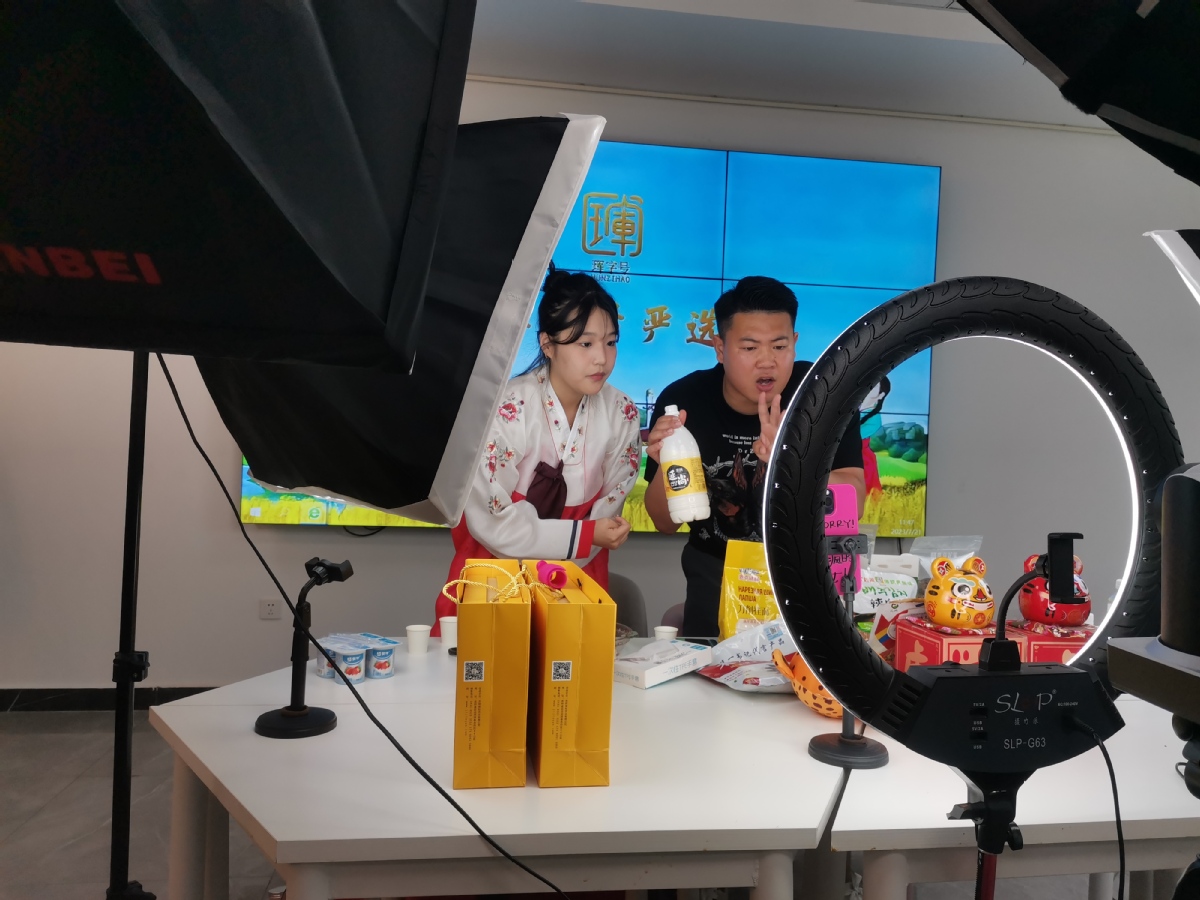 Livestreaming hosts are busy with promoting local authentic products like Kimchi and rice wine while visitors attired in traditional ethnic Korean costume flock to an internet-famous folk custom park for immersive experience.
Yanbian Korean autonomous prefecture of Jilin province, China's largest ethnic Korean community bordering the Democratic People's Republic of Korea and Russia, is gaining speed in going global and preserving ethnic culture.
Hunchun, located in the east of the prefecture, is one of the province's hubs of international commodities thanks to the Changchun-Hunchun-Europe International Rail Freight Line.
In Hunchun Northeast Asia Cross-border E-commerce Industry Park, center of commodities from the area, livestreaming base, youth pioneers, warehousing, and e-commerce incubation are all playing a vital part in the growth of the province's foreign trade.
With 139 enterprises of overseas trade, logistics, e-commerce and others stationing their businesses in it, the park recorded 3.52 billion yuan of import and export amount in 2022, ranking second of this kind in the country.
In Yanji, the capital of the prefecture, the ethnic Korean folk custom park is becoming a hot destination after a renovation in 2022 combining the ethnic tradition with modern elements.
Traditional ethnic Korean costume, listed in the country's intangible cultural heritage, is emerging as the top of must-have for visitors traveling in Yanji. The traditional costume has become trending with some amendments in the cuff or the collar or based on customized requirements. Businesses making and renting out this costume have mushroomed in the city in recent years.
Visitors can also experience making traditional ethnic Korean rice cake and rice wine and try on ethnic Korean swing and springboard in the park.
There are 10 ethnic Korean folk custom parks established by the prefecture and Yanbian was named as one of China's top 10 most attractive travel destinations in May 2023.