China's Cheng, Shi win mixed duet free gold at swimming worlds
Share - WeChat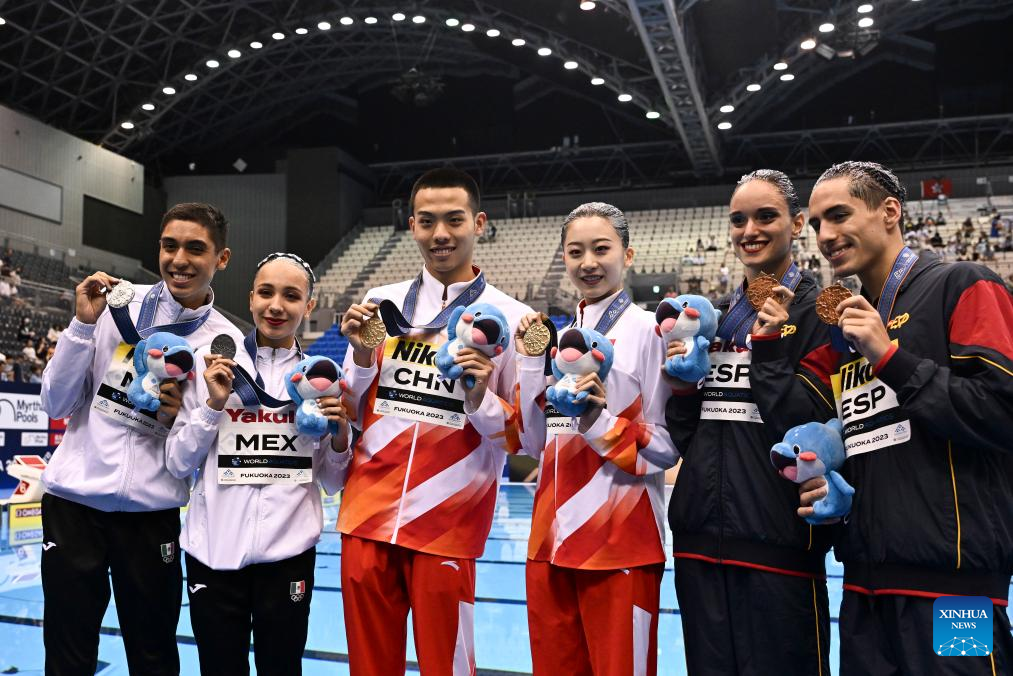 FUKUOKA, Japan -- China's Cheng Wentao and Shi Haoyu claimed the mixed duet free title as artistic swimming wrapped up its final day's competition at the World Aquatics Championships here on Saturday.
Cheng and Shi scored 225.1020 points to secure their second gold and third medal at the Fukuoka worlds following their victory in the team acrobatic event and mixed duet technical bronze.
"Today's performance was crazy because we changed four elements," said Shi, China's first male artistic swimmer. "This is our best score. We are the best team and we are doing very well. We are proud of our team."
It was China's third gold from artistic swimming and 14th overall with only one day left before the swimming competition kicks off.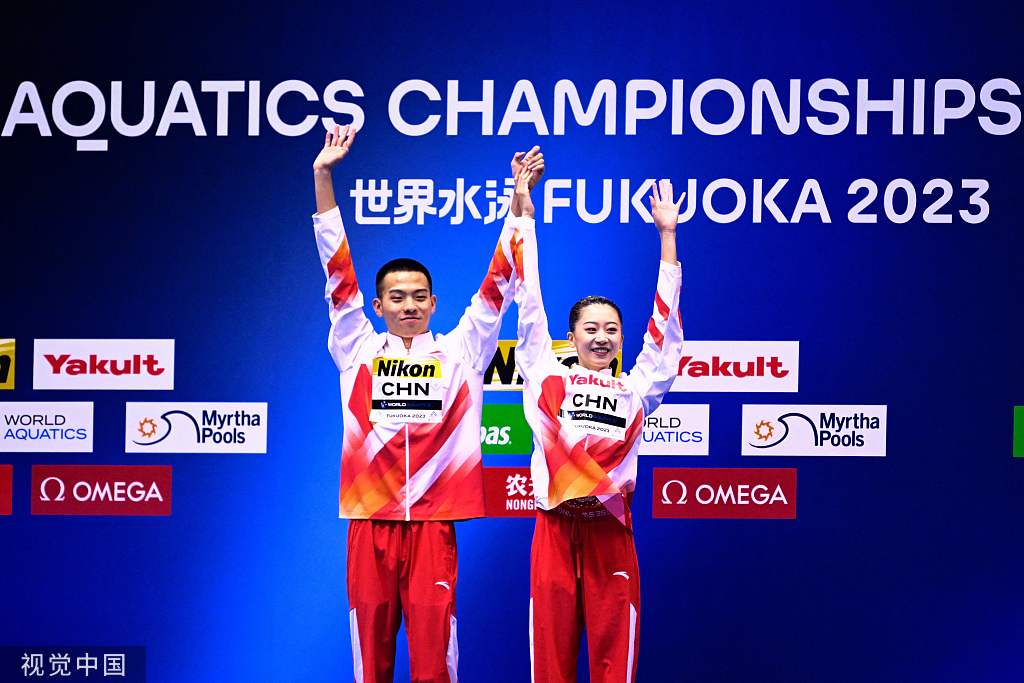 Mexico's Itzamary Gonzalez Cuellar and Diego Villalobos Carrillo took silver with 192.5500 points, and Dennis Gonzalez Boneu and Mireia Hernandez Luna settled for bronze with 183.4207.
All the medalists expressed their satisfaction and left the championships with smiles.
"We are very happy and very tired. We really gave it everything in the pool," said Cuellar, while her partner Carrillo added, "I think our score was very good and we feel very proud of what we did."
Boneu, who won the men's solo free title and silver in the mixed duet technical event, said, "We did our best and we got what we were aiming for - a medal. We are very proud."