In polo position
Share - WeChat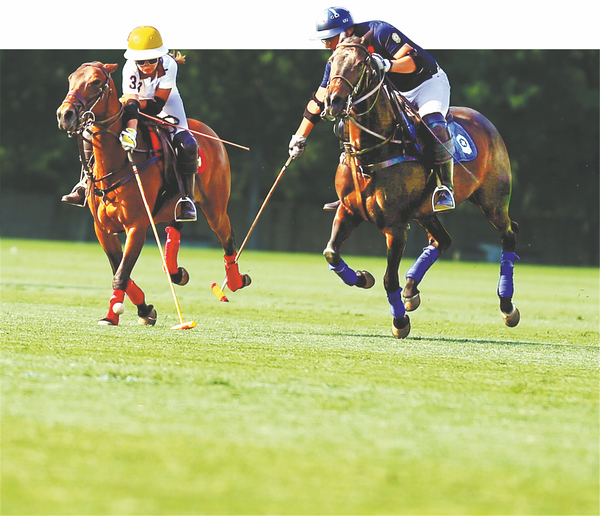 Players of high-end niche sport saddle up to make their mark as they ride on increasing interest in equestrian sector, reports Alexis Hooi in Tianjin.
As a child, Guan Haoyun would enjoy riding horses on the vast plains of Northwest China's Xinjiang Uygur autonomous region with her grandfather.
So when she returned from her studies overseas in 2020, Guan, now 22, searched for opportunities to get back in the saddle.
"I went online and discovered you could play polo here," she says. "I never tried it before but it involved horses, so I thought, 'why not?'"
In less than three years, Guan has become one of the budding players of a sport set to take the equestrian stage by storm, at home and abroad.
Polo is a high-end team sport, requiring significant investments on the horses, training, equipment and facilities. In China, paintings, murals, figurines and other images of "the sport of kings" can be traced as far back as the Tang Dynasty (618-907), with both male and female aristocrats depicted chasing the ball on horseback.
Guan trains and competes at the Tianjin Goldin Metropolitan Polo Club — where there are more than 100 horses catering to over 70 players, making the club a leader of the niche sport in the country.
Most Popular