Green projects of power producer hit record
Share - WeChat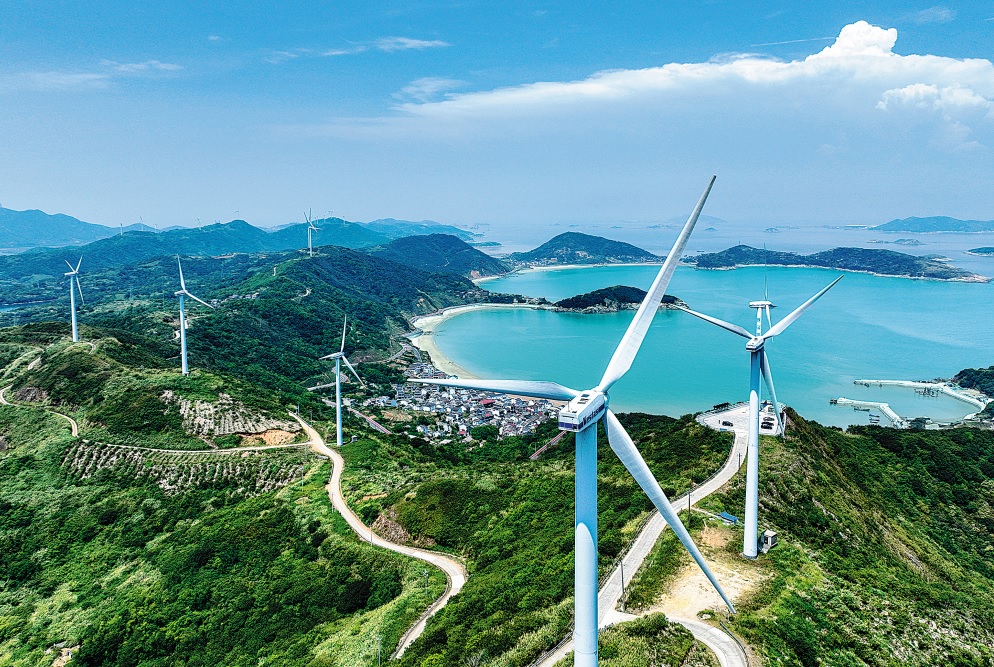 China Energy Investment Corp's under-construction renewable energy projects hit a record for installed capacity in the first half, the company said on Friday, as it sped up green energy transition while ensuring domestic energy security.
The installed capacity of renewable energy projects under construction rose to 39.81 million kilowatts, a record high, as it saw 8.54 million kilowatts of clean energy projects begin construction and 5.52 million kilowatts put into operation in the January-June period, the best first-half performance in recent years, said Huang Qing, a company spokesman, during a news conference in Beijing on Friday.
The company, also known as China Energy, has been accelerating the construction of massive wind and solar power facilities nationwide, as well as hydropower stations and pumped storage hydropower projects while pushing forward the clean utilization of coal, Huang added.
China Energy started operations at Asia's largest coal-linked carbon capture, utilization and storage (CCUS) facility last month in Jiangsu province, which will capture 500,000 metric tons of carbon dioxide each year.
The government has included CCUS as part of its national strategy and has provided a favorable policy environment for its development and deployment.
Chinese energy companies have been ramping up research and application of a combination of renewable energy and energy storage, as well as the integration of clean coal power and CCUS, to facilitate the country's goals to achieve deep cuts in emissions, said Zhu Yi, a senior analyst tracking metals and mining at Bloomberg Intelligence, a market monitor.
Zhu said China's commitment to peak carbon dioxide emissions by 2030 will motivate various sectors to upgrade production lines and techniques.
The country has seen a heat wave intensify since June in many regions, triggering a sharp increase in power demand, and the company has been stepping up energy supplies this month to meet requirements, it said.
Both total power generation and thermal power generation reached record highs during the first six months, Huang said, adding that thermal power generation increased by 8.4 percent year-on-year, ensuring sufficient power supply in the country.
The company invested 74.4 billion yuan ($10.37 billion) in the first six months, a year-on-year increase of 51.1 percent, Huang added.