President hails work of science lecture tour
Share - WeChat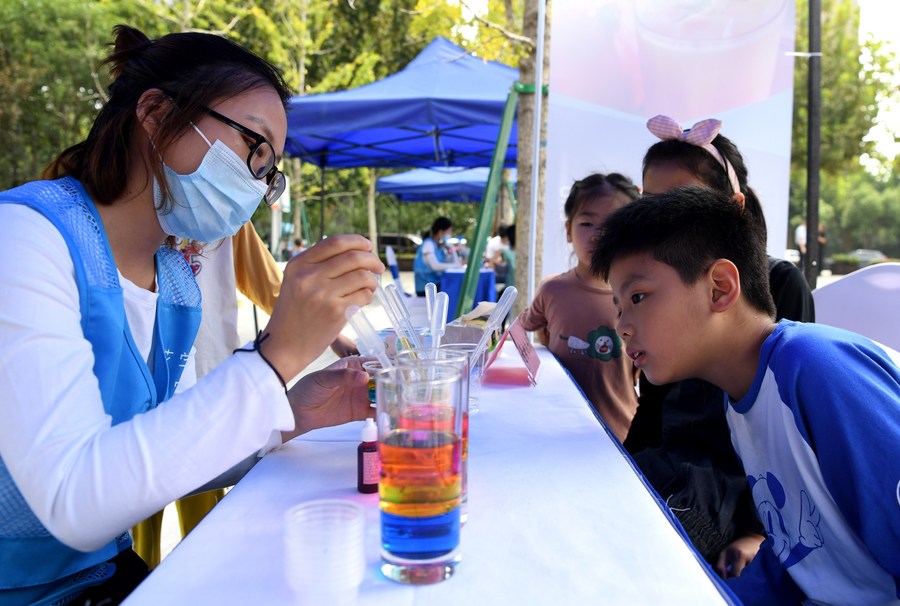 President Xi Jinping has encouraged academicians and experts to inspire more scientific and technological workers to join efforts to help improve the public's understanding of science in order to bolster the nation's self-reliance in science and technology.
Xi, who is also general secretary of the Communist Party of China Central Committee, made the remarks on Thursday in a letter replying to academicians and experts who have participated in the "science and China" lecture tour dedicated to bringing science closer to the general public.
Xi commended the academicians and experts for taking part in the lectures over the years, which he said helped spread knowledge on science, promoted a scientific spirit and played a good role in promoting the popularization of science.
He highlighted popularization of science as important and fundamental work needed to achieve innovative development.
The president expressed hope that the academicians and experts will continue to carry forward the glorious tradition of serving the country through science and inspire the younger generation to respect science and seek knowledge through their high-quality and intriguing lectures.
In doing so, they can elevate scientific literacy among the people, help the nation attain a high level of sci-tech self-reliance and advance the Chinese path to modernization, Xi added.
The "science and China" campaign, launched in December 2002, has so far hosted over 2,000 science popularization activities nationwide.
Recently, 20 academicians and experts who initiated and participated in the campaign wrote a letter to Xi, sharing the campaign's achievements over the years.
They also proposed an initiative involving 1,000 academicians and 1,000 science popularization activities to gather the strength of the academicians and experts and help China attain a high-level scientific and technological self-reliance.