A successful decade of BRI's contributions to Africa
Share - WeChat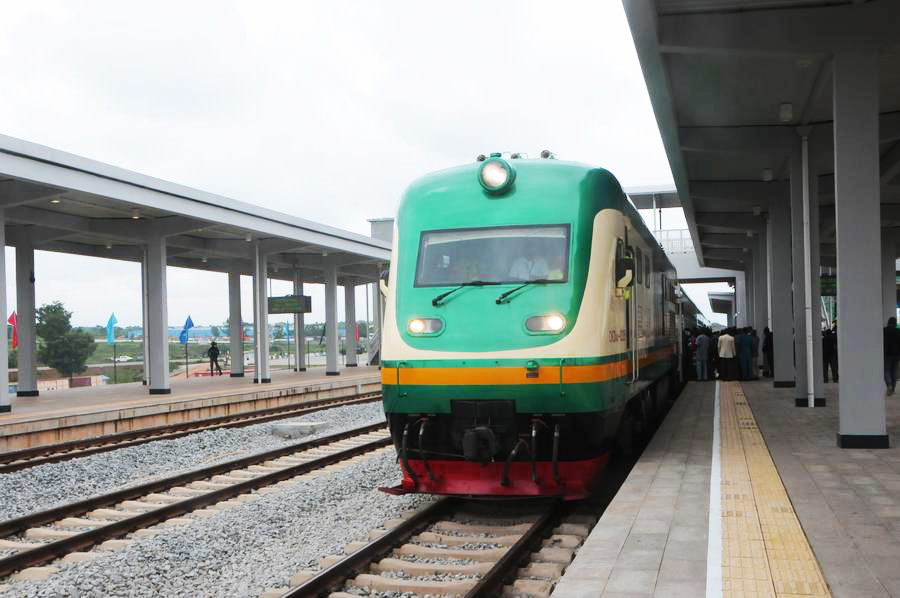 The Belt and Road Initiative, although proposed by China, is an inclusive infrastructure development program which welcomes everyone to join. As a result, more than 150 countries and over 30 international organizations have joined it in the 10 years since it was launched.
The 10th anniversary of the Belt and Road Initiative comes at a time when humankind is trying to overcome the impacts of the three-year COVID-19 pandemic and the Russia-Ukraine conflict, and China is further opening up its economy. Against the background of rising regional and global insecurity and instability, people are wondering how to handle the enormously risky issues which could lead to conflict between major countries.
The good news is that China believes win-win cooperation and interdependency among countries are a guarantee for peaceful coexistence. The Belt and Road Initiative, combined with the Global Development Initiative, the Global Civilization Initiative and the Global Security Initiative, offers hope that working together the world can address the challenges facing the global economy.
In Africa, the Belt and Road Initiative is focused on removing the obstacles to the African countries' development, by helping build infrastructure, and providing capital and skilled workers.
Under the Belt and Road Initiative's framework, China has vowed to work with African countries to expedite the continent's economic development. And the results are there for all to see: many large-scale and economically beneficial infrastructure facilities such as roads, railways, ports and stadiums have been built in Africa in the past decade.
In terms of transport, China has helped build more than 6,000 kilometers of railways, 6,000 km of roads and nearly 20 ports in Africa. Kenya's Standard Gauge Railway, the Abuja-Kaduna Railway, and the Addis-Ababa-Djibouti Railway connect neighboring countries and communities in Africa.
Well-organized, smooth-functioning infrastructure leads to increased productivity in both the agricultural and industrial sectors. Take Ethiopia for example. The economy of Ethiopia, a country wreaked by famine and poverty till the recent past, is growing at an average annual rate of 10 percent due to its own indigenous reforms and hard work and the valuable contributions of China.
China has not only revolutionized hydropower production in Ethiopia but also helped build many large industrial parks which produce consumer goods, and even automobiles, for both the domestic and foreign markets. The Addis Ababa-Djibouti Railway and the Djibouti Port, both built by China, have turned out to be the artery through which Ethiopia imports and exports goods. While it imports materials such as fertilizers, it exports agricultural and consumer goods produced in the industrial parks.
Besides, the Lekki Deepwater Port in Nigeria, which is the largest deep-water port in West Africa and was built by a Chinese company, is expected to yield overall economic benefit of about $360 billion and create 170,000 jobs, adding new vitality to Nigeria's economy.
In terms of skill capacity building through education, more African students are studying in China than the United States and the United Kingdom. China is also establishing research and development centers in several African countries, especially for agriculture and medicine. And through the "Health Silk Road", China has helped boost the capacity of African countries to produce vaccines.
While the above-mentioned projects represent just a few of those completed by China, they reflect the current and future impact of the Belt and Road Initiative on infrastructure connectivity in Africa and the continent's overall economic development.
As we look forward to another decade of the initiative, it is pertinent to mention that joint ventures have enabled Chinese enterprises to establish a presence in Africa, especially in three key economic sectors: free trade zones and related sectors, transportation including aviation, and oil and gas.
Therefore, African countries and China should enter into more joint ventures now that business travel between China and African countries is becoming easier, in order to further boost Africa's development.
African countries, on their part, should encourage the employees of Chinese companies to learn the local languages and respect local customs and values when doing business with African governments or companies, while African government officials and companies' employees dealing with Chinese enterprises should learn the Chinese language, so they can better coordinate their actions and more easily reach consensuses on issues.
In conclusion, the Belt and Road Initiative has proved helpful for developing countries. We look forward to another successful decade of the initiative, during which the international community will hopefully promote peace, harmony and prosperity, and help unleash the global economy's development potential.
The author is the executive director of the Center for Nigerian Studies at the Institute of African Studies, Zhejiang Normal University.
Most Viewed in 24 Hours
China Views